Our alarm systems are ideal for domestic or business premises, and act as a deterrent for those thinking of breaking into your home or office. We also offer burglar alarm systems that can be activated remotely using your smart phone along with notifications on when the system is being used. Whatever your alarm needs, we have a solution for you.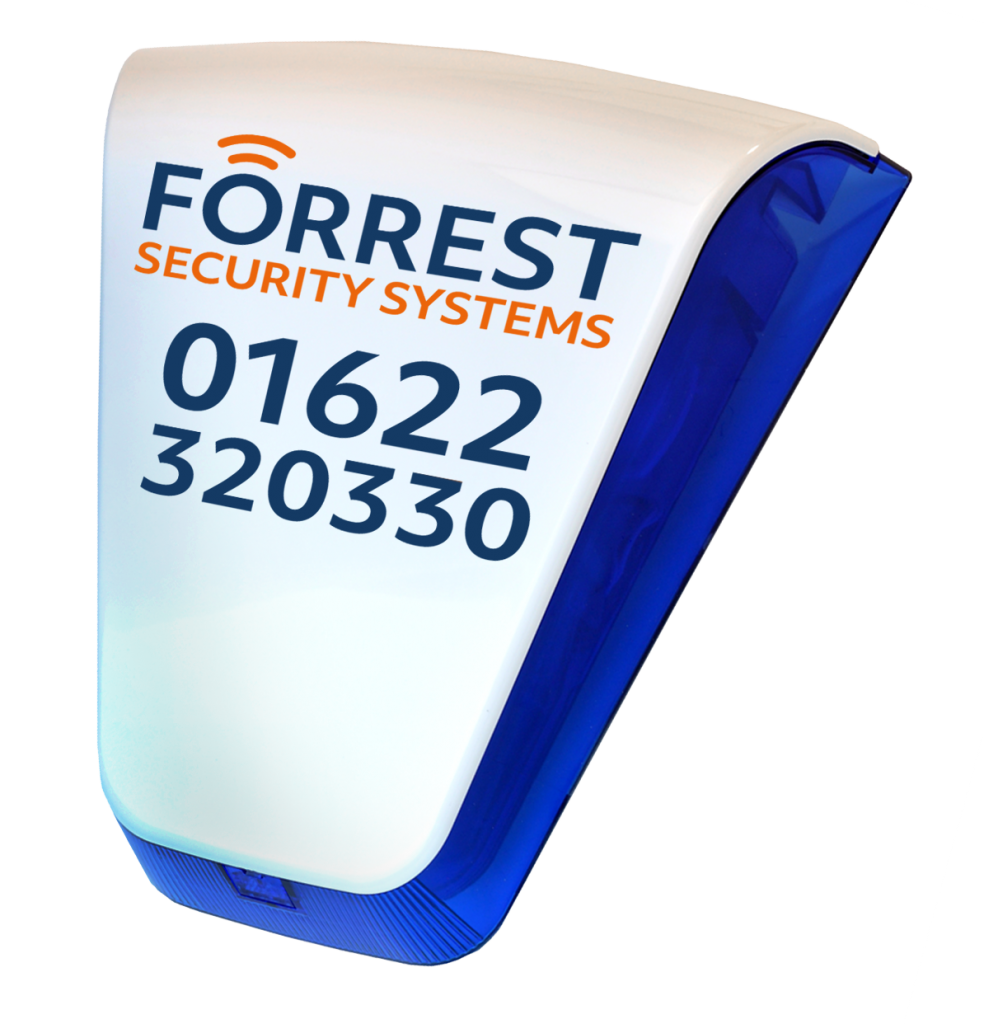 Keep your family, possessions or business safe with a burglar alarm system from Forrest Security Systems.
Burglaries, thefts and trespassing are more frequent than you realise, so it's important to consider protecting your home or business with a quality alarm system which will greatly reduce the chances of your home or business being burgled and offer peace of mind that your property is protected while you are away or while you sleep.
Kent Police to respond automatically upon activation.
Protect your home or business
Burglar Alarm Systems for your home.
Whether your home needs a new burglar alarm system, or you're just looking to upgrade your existing system, Forrest Security will provide a range of solutions tailored to your own needs, systems can be fitted wirelessly so there Is no need for the upheaval of lifting carpets or running ugly wires. We also install, repair and upgrade some existing systems depending on the models so you may not need to worry about the cost of a complete installation. 
Business Alarm Systems for your business.
Depending on the size of your premises or business, we offer various systems to suit you. Systems can notify you via a app on your smart phone so you can keep an eye on people coming and going from the office even when you are not there. We also offer monitoring, and when coupled with one of our CCTV systems, your business can be protected even more. We also offer door entry systems and access control for added security. Contact us for a free, audit and no obligation quotation. The added security of an intruder alarm or CCTV system may even bring the cost of your business insurance down. We provide home and business alarm systems throughout Kent, London and the South East, so If you are in the market for a new alarm system for your home or business contact us today.