Our state-of-the-art CCTV cameras can monitor your home or business 24 hours a day acting as an effective deterrent . Forrest Security Systems, leading CCTV installers in Kent and the home counties, are experts in installing CCTV systems. Providing domestic and commercial clients with peace of mind throughout Kent.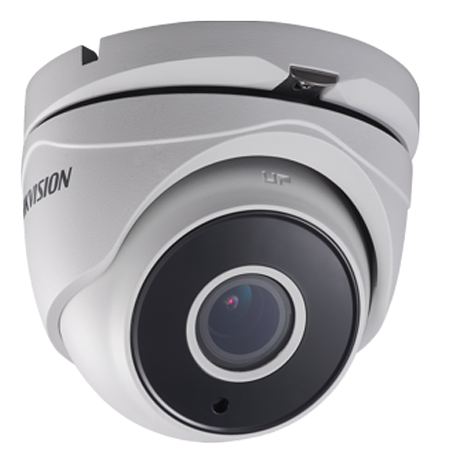 Forrest Security Systems provides CCTV installation in Kent and the surrounding areas, offering comprehensive security solutions for your property. Our advanced CCTV cameras and alarm systems are designed to protect both residential and commercial properties. With over 18 years of experience, our team of dedicated CCTV installers ensures professional and reliable installations.
We provide customised CCTV kits tailored to your specific needs, including features such as remote monitoring and recording. Trust us to enhance your personal security and safeguard your property against intruders.
Our CCTV Installation Process
At Forrest Security Systems, we take pride in our meticulous approach to installing CCTV systems. Our highly trained CCTV installers follow a structured process to ensure seamless installation and optimal functionality of your CCTV system. Here's an overview of our CCTV installation process:
Initial Consultation:
We begin with an initial consultation to understand your specific security needs. Our experts will discuss requirements, assess your property, and recommend the most suitable CCTV system, tailored to your needs throughout Kent and the home counties.
Customised Design:
Based on the consultation, we create a customized CCTV system design, taking into account your property layout and surveillance goals. We specialize in installing CCTV systems for commercial properties, providing comprehensive coverage and advanced features for your peace of mind.
Equipment Selection:
As experienced CCTV installers, we work with trusted suppliers and select high-quality CCTV cameras, ensuring reliability and superior performance. Our range includes commercial CCTV systems and kits suitable for both domestic and commercial clients.
Professional Installation:
Our skilled team will install your CCTV system with precision, strategically positioning the cameras to cover critical areas. We adhere to industry best practices, discreetly installing wiring and ensuring all components are correctly connected.
Configuration and Testing:
Following the installation, we configure the CCTV system to your preferences, including motion detection settings and camera angles. Thorough testing is conducted to ensure clear footage and optimal functionality.
User Training:
We provide comprehensive user training to ensure you and your staff are familiar with operating the CCTV system. Our experts will guide you through accessing live feeds, reviewing recorded footage, and utilizing additional features, such as remote monitoring options.
Ongoing Support:
Our commitment to your satisfaction extends beyond the installation. We offer ongoing support, including maintenance, repairs, and upgrades for security equipment installed by our team. Contact us for a no-obligation site survey and quote tailored to your requirements throughout Kent.
Trust Forrest Security Systems for professional CCTV installation in Kent. Contact us today to schedule a consultation and take the first step towards securing your property with our top-of-the-line CCTV systems.
At Forrest Security Systems, we offer the latest technology in CCTV systems to monitor your home or business in Kent. Our comprehensive CCTV solutions include a range of services and features tailored to meet your specific security needs.
Some of the CCTV services we provide are:
Trust Forrest Security Systems for all your CCTV needs. Our dedicated team is committed to delivering top-quality CCTV installations and solutions. Contact us today for a consultation, and let us help you enhance the security of your property with our state-of-the-art CCTV systems.
info@forrest-security.co.uk
Fill out the form below and let us know how we can help you. We aim to respond to all enquiries as quickly as possible.